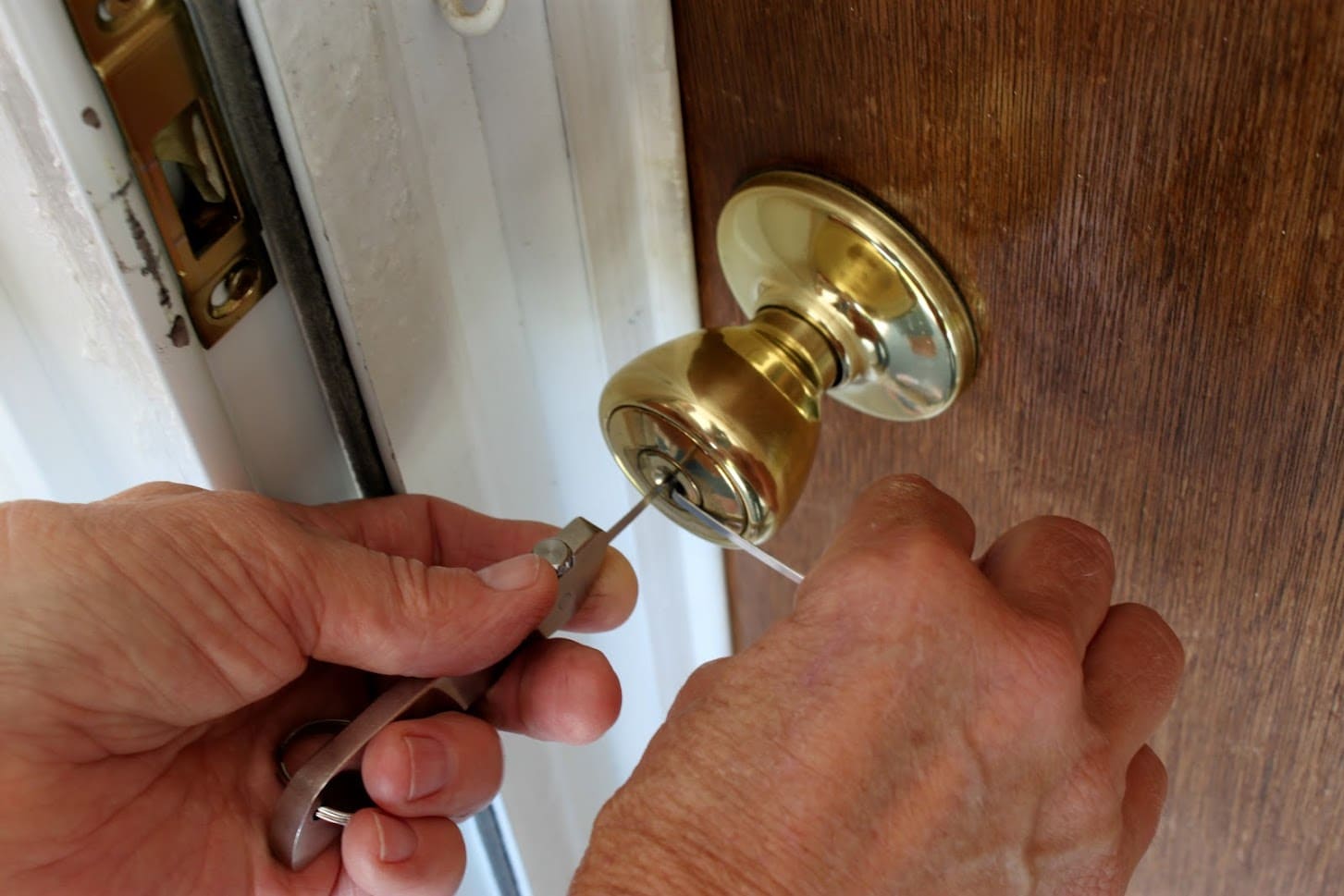 Do you suspect that someone has tried to pick your home's locks at some point in the recent past? Your home could be under serious threat of burglary, which means you need to act quickly.
Furthermore, if you are sure that the lock pick attempt failed, it is safe to assume that the culprit could return soon and attempt to pick your locks again. That means you need to secure your home before the would-be burglar improves their lock-picking skills.
Fortunately, by carrying out the following actions to secure your home, you can make burglars think twice before attempting to gain entry via your locked door.
Have a Locksmith Examine Your Locks
Although you can examine your own locks with a magnifying glass to identify scratches or marks, you may find it difficult to differentiate between normal key marks and the fine scratches made by a lock pick.
However, if you see footprints or other signs of an intruder, such as handprints on glass, you should call in a locksmith. A trained and experienced locksmith can very quickly determine if an intruder has tried to pick your locks.
And if your locks have been tampered with, your locksmith can then help you to secure your front and back doors to ensure that the locks can't be picked.
Install a Deadlock on Your Main Doors
A deadlock offers your door additional protection from anyone attempting to pick the locks of your front door. Once installed, a deadlock works by sliding a deadbolt into your doorframe once you turn the key. And while you could purchase and install a deadlock yourself, you may not know how to choose a high-quality lock.
By having a professional locksmith choose and install your deadlock for you, you can ensure that you are getting both a high quality deadlock and its professional installation.
As an added bonus, your locksmith can also advise you on the best practices to make sure your deadlock stays in good condition.
Keep Valuables and Possessions Out of Sight
When looking for a house to burgle, thieves will attempt to gauge the value of a home by looking for visible valuables. To do this, they may look through your windows. Although it might not be possible to keep items like televisions out of sight, you can limit a burglar's view into your home by selecting thick curtains or by installing blinds.
Another indication that a home might be worth burgling is parcels left on the doorstep. All a burglar has to do is open one of your parcels and this will give them a good indication of whether your home is worth the effort or not. Subsequently, never leave parcels lying around near your front door.
Install Lighting Outside Your Home
If someone wishes to pick your front door lock, the first thing they will look for is cover. Out of sight, a burglar could pick your lock in seconds or minutes and never have to worry about anyone seeing them do it.
However, if you install a lighting system that comes on when triggered by nearby movement, you deprive would-be burglars of places to hide. Nobody wants to pick a lock while bathed in light in the middle of the night.
Do you suspect that someone has tried to pick the locks of your home? Then you need to seek the help of an experienced and reputable locksmith. At DuPage Security Solutions, we ensure that your home has quality key and lock solutions. Whether you need high-security locks, lock rekeying, or deadbolts, we are here for you. Let us know about your residential locksmith needs today.