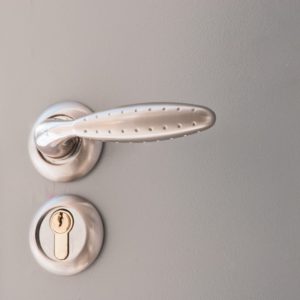 As a homeowner, you might first think to replace your locks if a key turns up missing. However, you may be able to rekey your locks instead. Not sure whether you should change or rekey your locks? This guide will help you decide.
When to Rekey a Lock
Rekeying a lock is a quick solution. A locksmith removes and replaces the pins and springs in the lock cylinder and provides the owner with a unique key.
The locksmith is able to assess the condition of the lock to make sure that the lock is worth salvaging. If the locksmith discovers a problem in the locking mechanism or installation, the locksmith may determine that changing the lock is better for improved security.
A great reason to rekey a lock is to provide better access control. For example, if you've lost a key and need to make sure that no one else can access your home, rekeying is likely the best option especially when your lock itself is in good condition.
However, while rekeying a lock is a less expensive option, it doesn't enhance security in the same way that upgrading a locking system can.
When to Change a Lock
Changing your locks can take considerable time and effort. However, the following reasons might be the best scenarios for changing locks.

Security
One of the best reasons to change a lock is to upgrade security. According to the FBI, approximately 1,515,096 burglaries happened in 2016. Strong locks can help thwart criminals. Approximately 34% of burglars enter a building through the front door, generally via picking or kicking a lock. Older locks or those in disrepair simply can't withstand the force of a pry bar or a drill.

Upgrades
If you upgrade to a high-security lock, this will provide better protection against break-ins, thereby saving on costs related to theft and burglary damage. High-security deadbolts often feature steel inserts and rotating pins that prevent drilling and picking attacks.
Additionally, no one can duplicate the keys for high-security locks unless the authorized owner requests it. Therefore, no one can take your key to a local hardware shop and successfully duplicate the key without your knowledge.
Also, you can rekey a high-security lock without compromising the lock's integrity. If you ever lose a key, you don't have to pay to change the lock.
Another reason to change your lock is for convenience. By upgrading to a smart lock, you can turn on geo-fencing so that the door unlocks automatically when it senses your smartphone via your phone's Bluetooth technology.
Upgrading to a smart lock can allow you to lock your door from your smartphone. You can track who comes and goes from your building or home and even receive emails from your smart lock.
Smart locks let you know exactly who enters and exits your home. For example, you can check your app to make sure your pet sitter takes care of your dog or cat during the day during the agreed-upon times when you're at work or vacation.
You can track when your kids come and leave to make sure they get to practice or get home safely from school without having to text them every time.

Decor
Another reason to change a lock is to improve the attractiveness of the home without compromising security. High-security locks are available in a variety of aesthetically pleasing colors, including antique nickel, black, chrome, brass, and bronze.
Instead of rekeying an old lock, you can upgrade to enjoy a combination of high tech and security. You can keep your key for added safety to use in the event of a power outage, if WiFi is down, or if you forget your phone at the office.
Do you need to rekey or change your locks? At DuPage Security Solutions Inc., we specialize in providing locksmith services to help you secure your home or business. Contact us today so we can install the best lock solution to fit your needs.